Snowshoes and Walkers
We have 6 item(s) for you.
At the gateway to the Vanoise National Park and boasting well-known resorts such as Tignes, Val d'Isère, la Rosière, la Plagne and les Arcs, the Haute-Tarentaise is the ideal location for Snowshoeing activities all season round.
For a different way to enjoy the mountains, the ESF offers half- and full-day snowshoe walks led by mountain walking professionals.
Discover the pleasures of snowshoe walking, a great way to get fit in the great outdoors! We offer a variety of themed walks and visits to the local heritage sites.
Half-day and evening walks, plus a special 3-walk package available.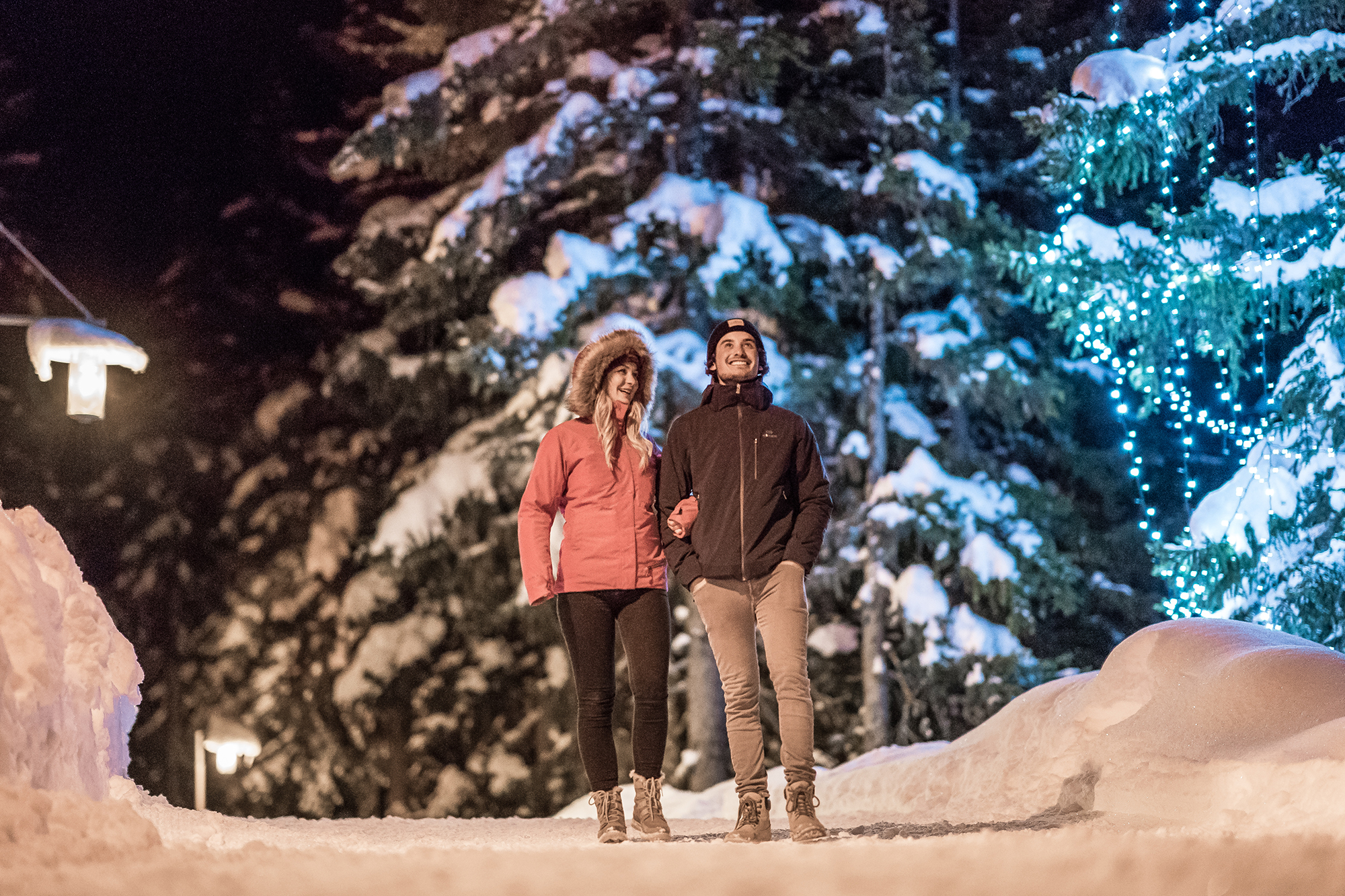 No need to take the car if you want to get from the centre of La Rosière to Les Eucherts : it's a short walk through the forest ! This pedestrian path, lit at night, about a kilometer in length, is easy going. Perfect for digestive strolls.
Easy and affordable
Snowshoes are a great way to explore the mountainside in a peaceful way. They are easy to use and inexpensive, while opening up a huge range of possibilities. Take a gentle stroll along the groomed forest footpath or tackle some steeper slopes up through the powder to the famous peaks!
A brief history
Snowshoes originated in Central Asia, when primitive populations attempted to reach the North American continent. Native American huntsmen used them to get around.
When the first settlers arrived, trappers adopted these primitive snowshoes. Originally made from a wooden frame and a leather trellis, snowshoes have gradually changed size and shape over the years, and are now generally made of plastic.